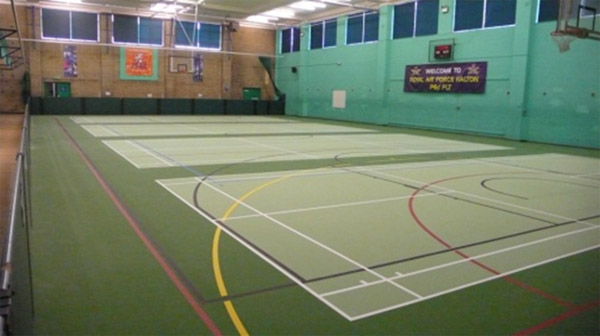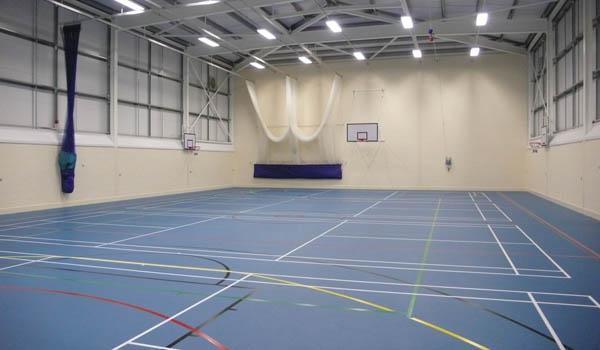 TPS are specialists in
Court marking polyurethane sports hall floors
Court marking polyurethane gymnasium floors
We resurface polyurethane floors and apply court marking and line marking for all your sports requirements on new and old polyurethane floors. We can mark all courts you require as part of your floor refurbish or sand and re-surface or we can apply court markings to new polyurethane floors.
We apply court markings and line markings for Badminton, Basketball, Cricket, Fitness test/Bleep test lines, Five a side football, Futsal, Hockey, Netball, Tennis, Volleyball and other sports where required.
It is important to ensure the polyurethane surface is properly prepared to ensure the court markings adhere properly and ensure all line markings are durable. With polyurethane floors it is essential to use a court marking paint compatible with the flexible surface already on the floor. Where you wish to change the existing court markings we can resurface the entire floor in any RAL colour and apply all new court markings and line markings required.
We use special court marking equipment and templates to ensure all court markings are to the current regulations and within line marking tolerances.
The benefits of choosing TPS
Surfaces properly prepared prior to court marking
Special line marking equipment for precision lines and minimal bleed
The correct court marking paint compatible with the underlying surface
Experienced staff with years of knowledge in applying court markings
Fast and efficient service to minimize down time
For a quote on court marking your sports floor please contact us.