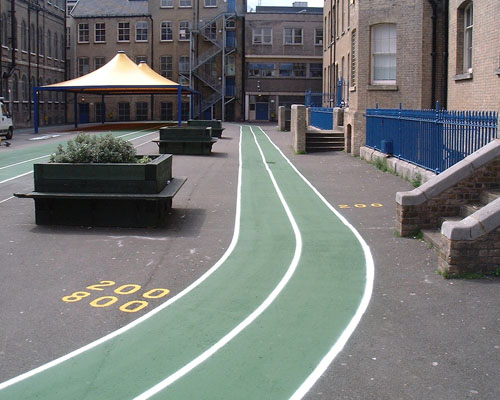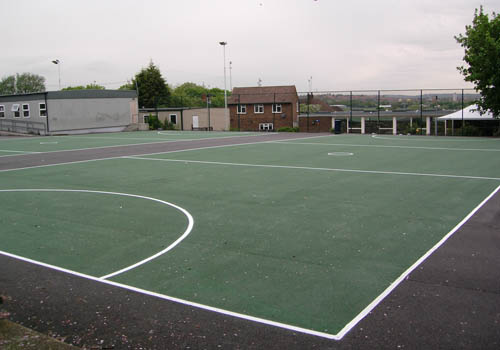 TPS are specialists in
Court marking tarmac surfaces
We apply court marking and line marking for all your sports requirements on external tarmac surfaces. We can mark all courts you require as part of your floor refurbish or we can apply court markings to new vinyl floors.
We apply court markings and line markings for Basketball, Cricket, Five a side football, Hockey, Netball, Tennis and other sports where required.
We can also block paint the tarmac playing area in one colour to make the line markings stand out better or where there are old court markings or a patchy tarmac surface this brightens up the tarmac prior to applying the new court markings.
The benefits of choosing TPS
Surfaces properly prepared prior to court marking
Durable and flexible court marking paint
Experienced staff with years of knowledge in applying court markings
Fast and efficient service to minimize down time
For a quote on court marking your sports floor please contact us.