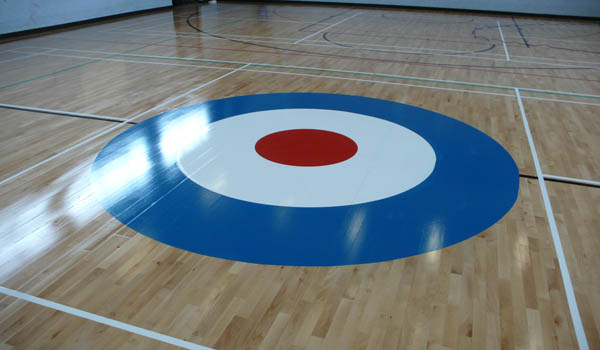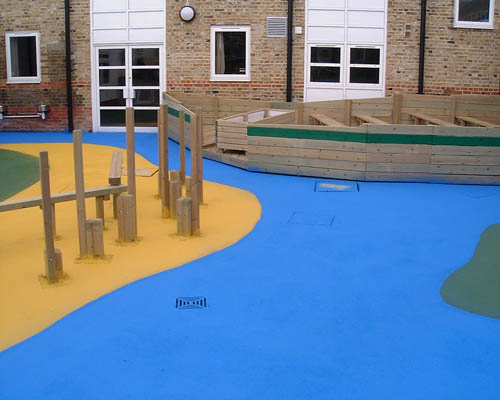 TPS can apply painted logos and solid painting to indoor sports floors and outside surfaces. We paint wood floors, Granwood floors, polyurethane floors and tarmac surfaces. Indoor wood sports floors can often be brightened by painting a logo or school or club initials around the centre circle on a court marking or by an entrance. We can also paint the top surface on polyurethane sports floors in different colours to make the primary court markings stand out more. All internal painted logos should be oversealed with a sports seal to ensure the correct and consistent slip resistance over the floor is achieved.
Often when marking external courts on tarmac we block paint the tarmac to colour in the court and sometimes the surrounding areas eg team areas to improve the playing area. All our external painted surfaces are painted with high grip paint including aggregate so it not only makes the area look better but improves the grip for sports use. The paint also helps bind and strengthen the surface.
We also paint external playgrounds to create shapes and features for example land, islands, beach and sea as in the picture above. To transform your playground, create a design yourself and then mark the areas with chalk and we will paint the areas to create the features in your design.
To brighten your sports floors and games and play surfaces contact TPS.