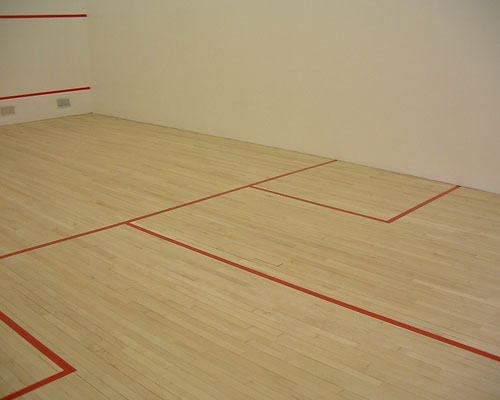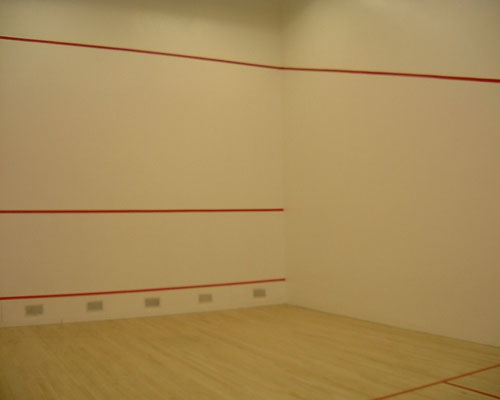 TPS are specialists in
Sanding squash court floors
Refurbishing squash court floors
Repairing squash court floors
Court marking squash court floors
Sanding and re-lining your squash court floor as part of a full refurbish can make your squash court floor look as good as new but at a fraction of the cost, and with less waste of natural resources. Squash court floors are usually maple or beech and have a long life but because they are usually not sealed require sanding to restore grip and then require the court markings re-lined.
We sand squash court floors to provide an excellent surface with good grip and an as new look (provided there are no deep indentations which cannot be sanded out) and re-line the court markings. We sand all squash court floors with belt sanders (not drum sanders) to give a high quality surface to provide good grip. We have specialist extraction systems to leave minimal dust for a cleaner area and smoother end result and to eliminate time spent cleaning after.
We can also re-line the walls and take up the edge boards to re-size the expansion gap where required.
The benefits of choosing TPS
A smooth surface sanded with the best quality sanding machines
Minimum take off to preserve the future life of the floor
Experienced staff with years of knowledge in how to sand different types of floor and different timber types
Edges fully blended in to the main area
Minimal dust created so minimal cleaning required
Fast and efficient service to minimize down time
For a quote on sanding and re-lining your squash court floor please contact us.