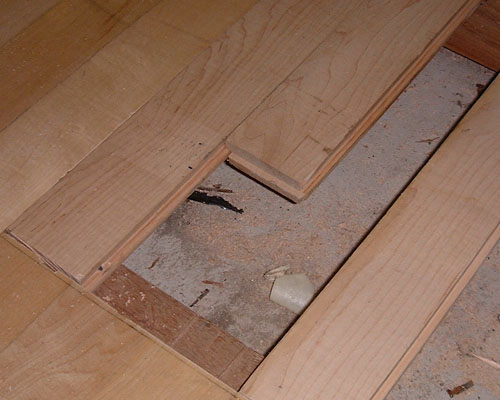 TPS specialize in repairing sports hall, gymnasium and leisure centre wood sports floors
We repair sports hall wood strip floors
We repair gymnasium wood strip floors
We repair school hall wood block (herringbone) floors
We repair school hall parquet block floors
We repair squash court floors
We repair squash court floors
Whatever your wood floor and whatever the damage we can repair it. Whether there is a tongue and groove wood floor as in a sports hall or gymnasium floor or a Junckers floor or laminate floor we can repair it. We also repair wood block floors where the blocks are stuck to a screed and floating floors laid on an underlay like the Junckers clip system.
Tongue and groove wood sports floor often need repair where the boards have been damaged or cracked or where the tongue or the lip over the groove has broken. Where tongue and groove wood sports floors have been exposed to moisture the boards can swell causing the ends and edges to ripple. We can repair individual boards with epoxy or replace boards or a large area feathering the edges into the existing are where practical. It is important all board ends and edges are either supported by battens or are machined to fit into the surrounding tongue and grooved edges.
Wood block and parquet block gymnasium and hall floors often need repair where the blocks have worked loose and need to be re-stuck or where the underlying screed is breaking up and needs repair.
After all wood floor repairs we will sand the area to blend in with the surrounding wood floor so the repair blends in and then seal the entire repaired floor area.
We will also touch in any court markings which have been disrupted.
The benefits of choosing TPS
Many different wood sizes in stock
Ability to machine timber to fit unusual sizes
All sanding and line marking equipment to provide a complete repair service for all sports hall and gymnasium wood floors
For a quote on repairing your wood sports floor please contact us.